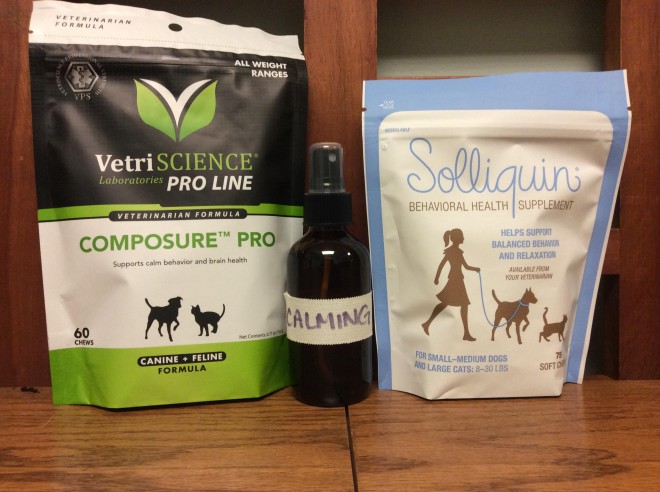 July 4th is right around the corner – 
Do Fireworks stress your pet out?
Does company give your pet anxiety?
We have some all natural options for anxiety for your dog or cat. They are very safe since they are all natural and do not have the side effects of "medicating" your pet.
Call us at 410-848-3100 for more information or to purchase one of them.